GMAW welding machine – What should I pay attention to?
Do you want to learn how to weld or are you already an experienced welder? Regardless of the level you are aiming for, good advice is essential when buying the right tool.
The guidebook "GMAW welding equipment – What do I need to look out for?" has made it its business to show you step by step what you should definitely look out for when purchasing a new gas-shielded welder so that you can make the most of the wide range of applications offered by state-of-the-art equipment.
Whether hobby, welding store or industrial application – with our guide you will find the right welding device.
How do I choose the right type of welder?
Welding as a hobby is a great way to be creative and realize your own projects. But which welder is best for this? There are different types of welders, which differ in their functions and setting options. For example, there are GMAW, electrode and TIG welders. For the hobbyist, a GMAW welder is usually best.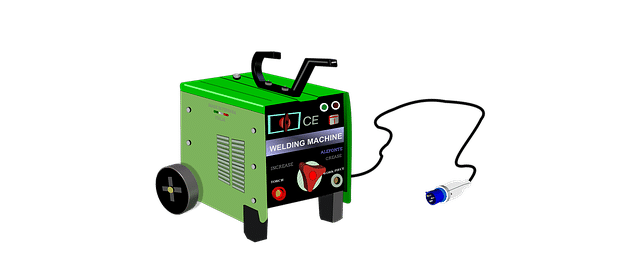 MAG welding is relatively easy to learn and covers most areas for hobby and semi-professional use. Steel structures made of structural steel, automotive steel or stainless steel (high-grade steel) can be welded. In addition, MAG welders can be easily converted to MIG so that aluminum can also be welded.
Hobbyist, semi-professional or commercial
Whether a customer needs a professional welder depends on several factors. There are also differences between brands of shielded metal arc welders. Some brands are more suited for the hobbyist sector, while the setups of other MIG/GMAW equipment are more for professionals.
Brands for the hobby and semi-professional welders are:
Professional brands for welding equipment are:
Fronius

ESAB

EWM and others
In between, there are always great deals to be had.
What additional functions should my MIG/GMAW welder have?
A welder is an investment that pays off if you want to use it for a long time. That's why it's important to make the right choice that suits your needs and requirements.
Once you have decided on a particular welder, you should make sure that it has the necessary additional features. For example, different devices offer different programs. Thus, there are even devices that can handle MIG/GMAW, SMAW and TIG. This is due to the modern inverter technology. Inverter welders are lightweight. In the past, this design was only available as electric manual welders. Important: If you also want to weld TIG, a device with HF ignition is optimal.
Furthermore, there are additional functions such as pulse programs to achieve a high penetration at low heat input. However, this will not be discussed in depth here, as it is more specific to the hobby and semi-professional sector.
However, it is important to understand that a hose package (and a contact tip) or the core it contains is designed for only one wire diameter. If a hose assembly is designed for 1 mm wire, it should not be used to weld 0.8 wire. The arc would burn irregularly because the current transfer at the contact tip is insufficient.
Steel or Teflon core
Here only briefly: steel cores are for steel wire, Teflon cores for aluminum. The reason for this is that the steel core would abrade the aluminum seam, causing abrasive dust to build up in the hose assembly.
The current: Ampre (A) and voltage (U)
Current is an important physical quantity that we constantly encounter in our everyday lives. It flows through our electrical devices and ensures that they function. But how is current generated and how is it measured?
This is where amperes and voltage come into play. Amps are a unit of measurement for current, while voltage refers to the electrical potential difference between two points.
Without sufficient voltage, no current can flow because it drives the electrons in the conductor. Amps and voltage combine to give electrical power, which is measured in watts. If we understand these relationships, we can use our equipment more efficiently and also use electricity more consciously in everyday life.
Settings MIG/MAG welders
Various parameters can usually be set on the welder via a rotary knob, or alternatively via a push button, to prepare it for the desired application. Common setting options are current and voltage.
Current
As shown in the figure above, GMAW welders usually have a rotary knob for setting the desired current. This is important because it is (usually) used to adjust the welder to the sheet thicknesses.
A lower current is selected for thin sheets, and a higher current is selected for thick sheets.
Also, many welders have a syergy function. This means that when the current is set higher, the wire is pulled out of the power nozzle faster.
Faustformen: 30A - 40A pro 1mm Blechstärke
Voltage
Next, the voltage is set on the welder. The result should be a weld that is not too wide with good penetration. If the weld appears wide and flat, the voltage is often set too high. If, on the other hand, the weld seam appears rather narrow and high, the voltage should be set higher.
Further adjustment options
Many welders on the market offer many more settings, such as special programs, in the Pofi range the wire feed and also the inductance. Here, the operating instructions should be consulted, as not all cases are clearly covered.
What accessories are required for a welder and what can be optional
Before starting welding, it is important to have the right accessories for the welder. Indispensable are the necessary consumables (gas and current nozzles and other parts), the shielding gas and the welding wire.
For working with a MIG/GMAW welding machine, of course, a gas cylinder is required. Other tools such as welding gloves and welding helmet must be obtained to avoid eye and skin injuries. Accessories for GMAW steel welding
Gas bottle with mixed gas M21 (18% argon, rest CO2)

Gas nozzles

Current nozzles

Welding wire (SG2 is optimal)

Welding gloves

Welding helmet (optimal with automatic darkening)

Round file to clean the current nozzle

Side cutter (to be able to cut off the wire end cleanly)

Pressure reducer with flow regulation
Optional:
Welding release spray (protects the base material from spatter)

Paste for the welding torch (easier to clean afterwards)

second hose package (in case the first one is defective)

Magnetic angle (for better positioning of the base material)

Welding fume extractor (otherwise sufficient ventilation must be provided)

And more…
Welding wire / welding consumables
When welding, it is important to use the right welding consumables. Welding wire can be made of different alloys depending on the application environment and welding process.
The correct choice of welding wire is responsible for ensuring a high quality weld. The alloy of the welding wire must be matched to the specific application so that the welded joint can withstand certain requirements.
Incorrect selection of welding wire can lead to stress cracks or other defects. Therefore, the welder should always make sure that he/she is using the correct welding wire for the task at hand. The amateur welder using GMAW welding equipment is well served by SG2 wire quality.
How do I check the quality of a welder before I buy it?
If you want to buy a welder, it is important to check the quality of the product before you buy it. There are a few key factors you should look for to ensure you get a good quality welder.
Welding equipment, of course, should have a solid appearance. If the sheet metal on the inverter rattles, you're not getting the best value for your money. Established brands for DIY and craftsmen are already the first choice. Here you can not do much wrong.
Duty cycle of welding equipment
If welding is to be carried out with shielding gas welding equipment for longer periods at a time, the duty cycle is also important. On the back of the device should be a sticker that describes the duty cycle in three ranges. Example:
250A bei 60 % ED
Means that in a 10 minute period, the unit may be on 60% of the time at 250A. During the remaining 40%, the welder must be off. Otherwise, there is a risk of shutdown due to overheating. This applies to MIG, GMAW, flux cored, TIG, SMAW and other welding equipment.
Can you use a used device and is it a good investment
More and more people today decide to buy used equipment. Of course, the question arises whether it is really a good investment to use such equipment. Basically, it can be said that this may well be the case. Many devices are still in very good condition even when used and function perfectly. In addition, you can often save a lot of money by buying a used device. However, you should inform yourself well before buying and possibly take out a warranty to be on the safe side. So, all in all, there is a lot to be said for buying a used machine and benefiting from it.
If you are a welder, there are many factors to consider when buying welding equipment. It is important to choose the right type for your budget and needs. You also need to consider the power level as well as the amperage and voltage ratings. It is also important to know what accessories are required to operate the equipment and if it is possible to purchase used replacement parts.
Please indicate in the comments which welder you have chosen.